Eumundi Frangipanis (also known as E-Frangipanis) is a plant nursery specializing in frangipani plants and trees.
Our History
We started collecting and propagating frangipanis on the Sunshine Coast in 2007. In the beginning, we were located north of Noosa in Boreen Point. We moved to Cootharaba in 2008 and then started building our new nursery in Eumundi, on the Eumundi-Noosa Rd in 2010.
Our Location
Eumundi is located on the Sunshine Coast, Queensland, Australia. It's about 1 hour up the M1 highway from Brisbane (North Pine River), 2 minutes east of Eumundi and about 10 minutes west of Noosaville.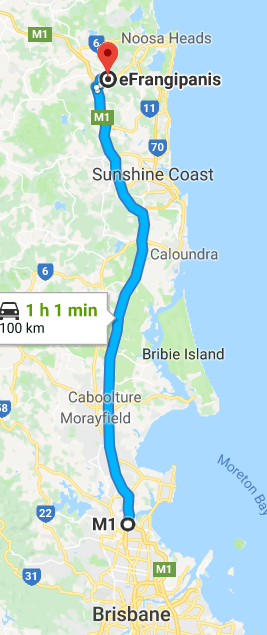 Our Varieties
We have more than 4000 frangipanis which includes more than 200 trees (over 1 metre tall). Our frangipanis range from new seedlings to trees up to 3 metres tall.
We focus on about 15 varieties of frangipani and aim to have sufficient numbers in as many sizes as possible for each of these varieties. To learn more about are available species, see our frangipani catalogue.
We also have a private frangipani collection which consists of new and unusual varieties. Unfortunately, more frangipanis mean more work so we try to stay under 50 and aim to focus on the newest, most interesting and most unusual frangipanis. This means, unfortunately, we sometimes have to discontinue some varieties such as Bundall Pink and Starlite. To learn more about our frangipani collection, see our frangipani blog.
Our Delivery Areas
We have experience sending our frangipanis to Melbourne, Sydney, Wollongong, Newcastle and NSW's Central Coast. We regularly use plant delivery services and deliver ourselves to Brisbane, the Gold coast and the Sunshine Coast.
We can also organize delivery to other locations where plant freighters operate such as Adelaide and many locations along the M1 highway between Cairns and Sydney.