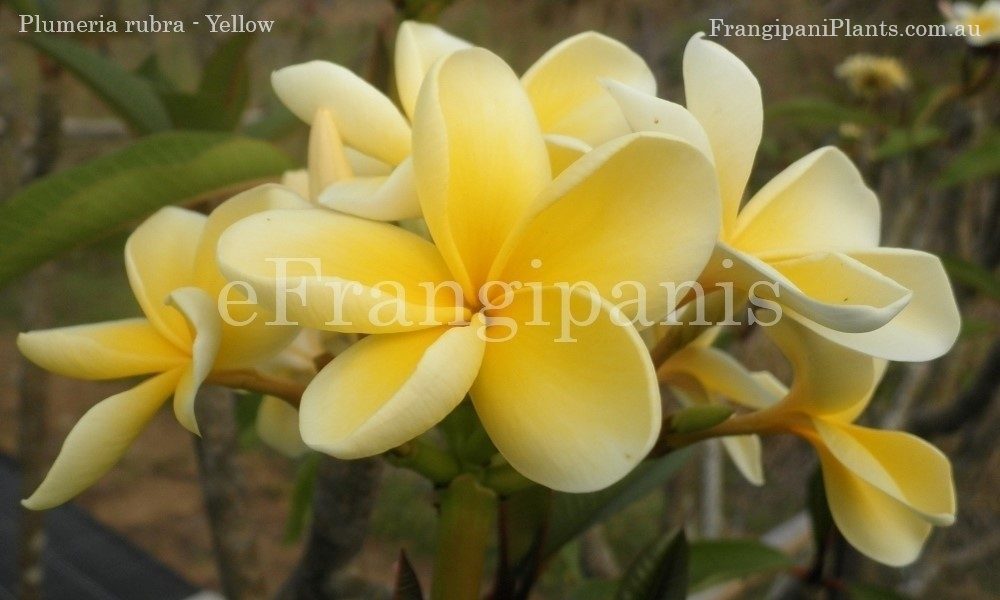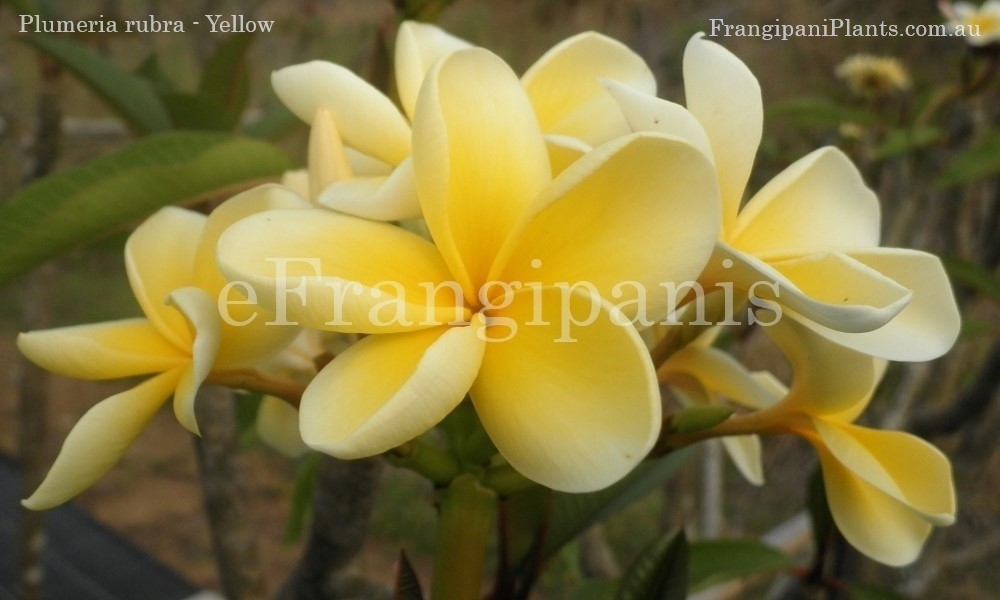 The yellow frangipani flower has a similar scent and size as the common white. Yellow frangipani flowers often open with an all yellow flower before the ends of the petals fade, making it even more like a white frangipani flower.

Heidi has a beautiful flower with wide, overlapping, curled petals. In about 2013, we identified Heidi as being the prettiest flower shape with the purest yellow. Since then, we have focussed our efforts on propagating Heidi and now sell it as our generic yellow.
Other yellow frangipanis we have are Aztec Gold, Buttercup, Banana Milkshake and Canary Gold.